Nice-Looking Water Lily Surrounded By Green Plants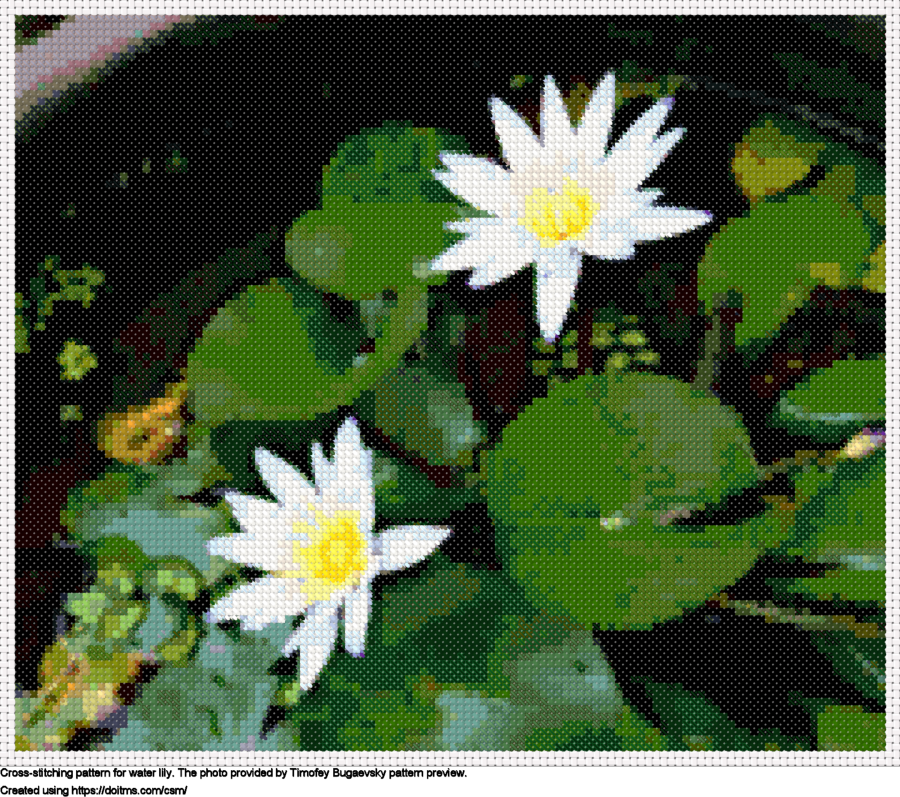 Water Lilies can be found all over the world, providing food for fishes and wildlife as well as unwanted drainage problems due to their rapid and strong growth. They are widely used for decorations in garden pools and conservatories, bringing a unique sight to the scene. Water Lilies have typically thick and long leaves, vibrant centers, and long stalks; their flowers vary from white to pink and sometimes purple-ish colors.

Nymphaea odorata is the official scientific name given to the common North American white Water Lily, while Nymphaea alba is the name that refers to the European Water Lily. In the Nymphaea family, it can also be found the Egyptian Lotus (Nymphaea lotus) famously known around the globe, which blossoms during the night and stays open until midday. Water Lilies are a great choice for outdoor fountains and indoor placement in a fish bowl-type flowerpot.

Cross-stitching pattern for water lily. The photo provided by Timofey Bugaevsky.