Small Caesalpinia Pulcherrima Flowers Resting Peacefully In A Green Bush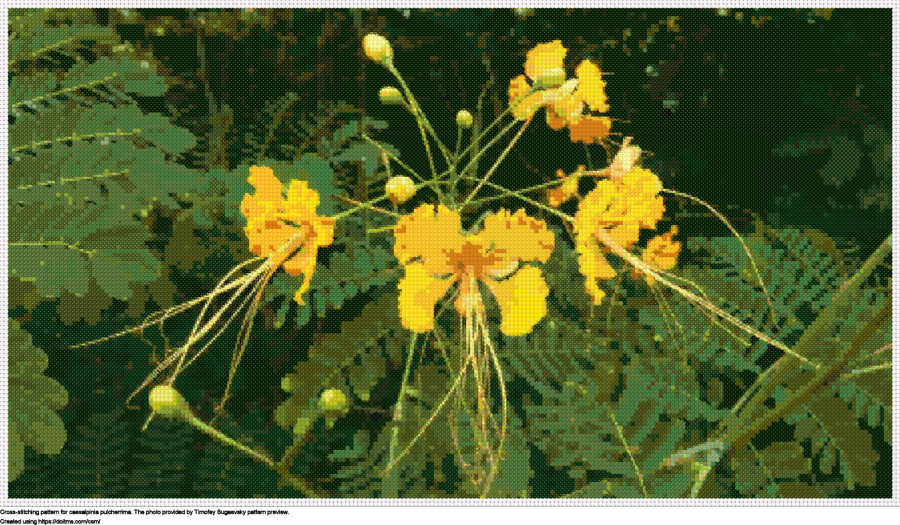 The Caesalpinia Pulcherrima is also known as the peacock flower and Barbados Pride it is a small tree that usually reaches no more than 10 feet of height. It is cataloged as a tropical plant, and native to Asia. A curious fact about this plant is that its seeds are poisonous but can be consumed if harvested before they mature.

Their beautiful colors make a great bouquet or floral arrangement perfect for bringing a pop of color to any room. Furthermore, they are a beautiful option for backyard gardening for owners that want to try something different and achieve a unique landscape at home. The Caesalpinia Pulcherrima grows taller and semi-evergreen in warm temperatures with few to no frosts. If left in the cold it will shrink and fall to the ground, ruining its perfect yellow petals, though they can bloom in other colors as well.

Cross-stitching pattern for caesalpinia pulcherrima. The photo provided by Timofey Bugaevsky.