Marvelous Bouquet Of Blue Flowers In A Bright Green Field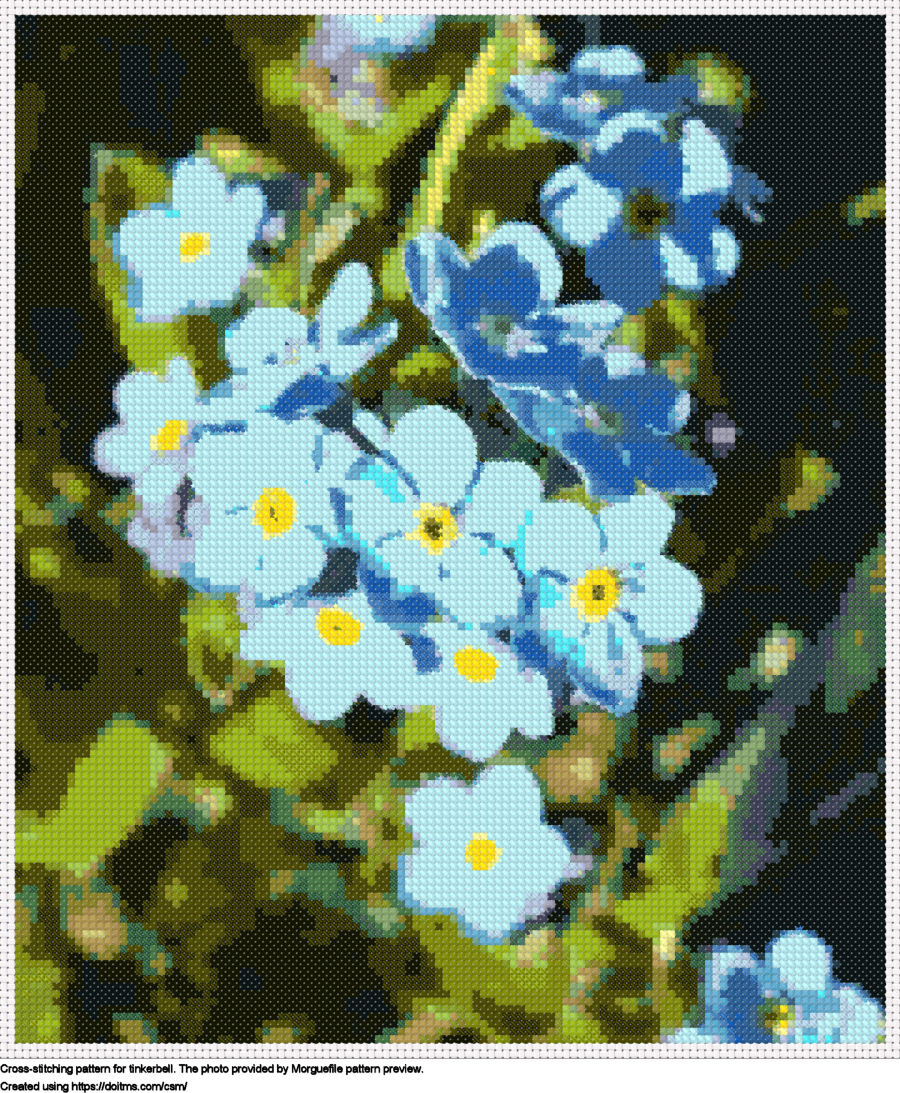 A versatile and pleasant-looking plant, the forget-me-not (scientifically classified as Myosotis scorpioides) flower is originally from Europe, but naturalized in North America. It can reach a maximum height of a meter and its blooming time happens during the months of April and May.
Is very easy to take care of and, most of the time, it spreads itself alone. Because of this, when purchasing the flower it is recommended to plant them on a clear area because they'll most likely step over other plants over time.

A fun fact about this plant is that it has over 100 different species in the genus, but the most common is known as scorpion grass or forget-me-not.

Cross-stitching pattern for tinkerbell. The photo provided by Morguefile.