Three Beautiful Red Flowers Photographed At Night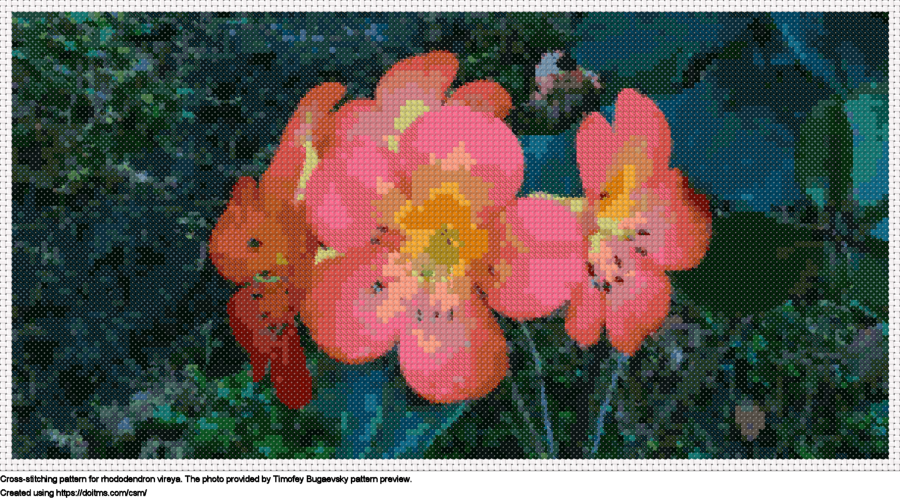 Vireya Rhododendron is a tropical plant included in the wide family of Rhododendron, which circles almost 300 different species known until this day. They are native to the southeastern parts of Asia, Thailand, and Australia. This last one is the best place for them to grow, according to many professional gardeners. Their characteristic petals and leaves make a perfect garden decoration.

They are perfect for growing them on a container and placing them on a balcony, under a tree, or in a special shade house. These variants speak about the great endurance of the plant and how it can adjust to different environments and placements. Vireya Rhododendron has glossy petals that can appear in many colors apart from the traditional red. Furthermore, most of these plants live in highland tropical forests, so their main pollinators are bats and birds, unlike common flowers that have bees as their prime contributor.

Cross-stitching pattern for rhododendron vireya. The photo provided by Timofey Bugaevsky.