Stunning Pink-Colored Chinese Rose In Outdoor Garden Surrounded By Nature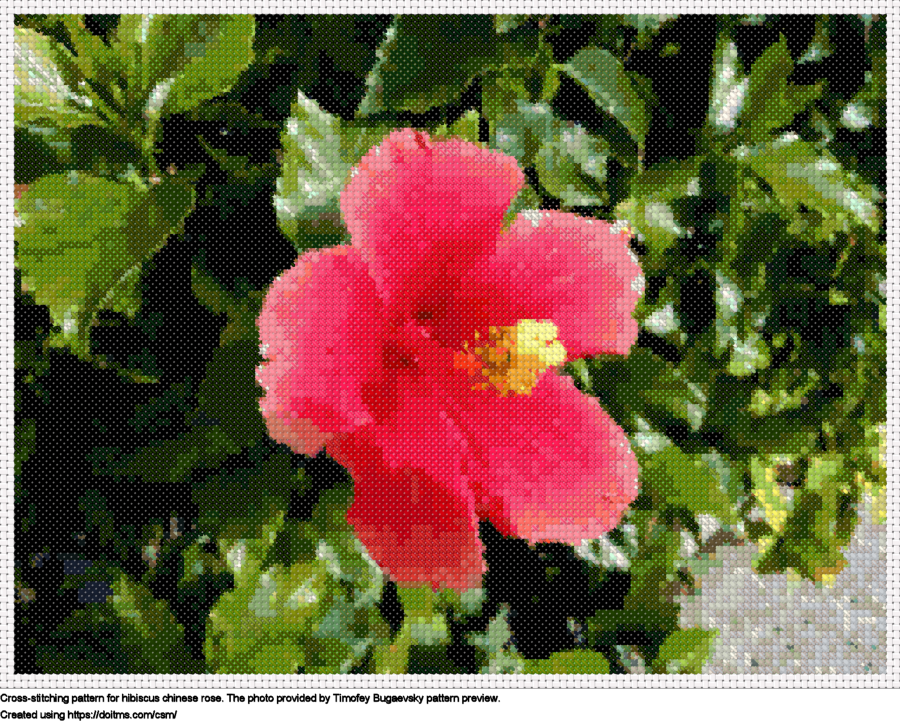 The Chinese Rose, known as Hibiscus, is a beautiful pink flower fond of warm temperatures and tropical regions. They are widely cultivated as decorative ornaments in bouquets and other floral arrangements due to their magnificent looks and appearance. The Chinese Rose's petals are very delicate and most only last a day.

The tropical Chinese Hibiscus can reach a height of 15 feet but in cultivation rarely exceeds 6 feet. There are several varieties of Hibiscus whose colors vary from red, yellow, white, and orange. Although the Chinese Rose is very eye-catching and a great option for both indoor and outdoor decorations, it is poisonous for cats and dogs, so pet owners should be extremely careful when having this lovely flower around the house or their backyard.

In some countries like China, this flower is used for medicinal purposes and as a unique addition to salads and other meals.

Cross-stitching pattern for hibiscus chinese rose. The photo provided by Timofey Bugaevsky.