Enchanting White And Yellow Tropical Flower Growing Healthy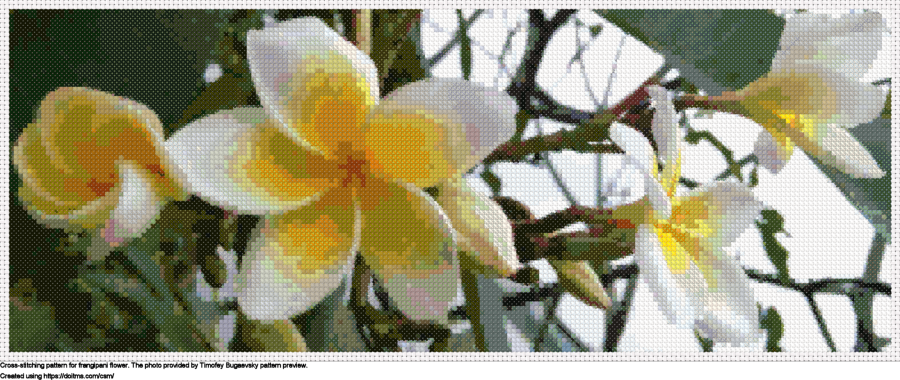 This flower grows and blooms in tropical areas with warm weather such as the Caribbean, South America, the Pacific Islands and Mexico. Usually used in bouquets due to their strong scent at night, Frangipani flowers are known to have one of the nicest tropical essences. They feature creamy color outer petals with delicate yellow centers that open for several weeks, carpeting the ground with fresh flowers.

Some interesting facts about this flower are that they're sensitive to cold and that they can grow to be small trees, reaching an approximate height of 30 and even 40 feet. Further, Frangipani leaves tend to fall in the early stages of winter.

Cross-stitching pattern for frangipani flower. The photo provided by Timofey Bugaevsky.