Delightful Pink And White Flower Maturing Alongside Nature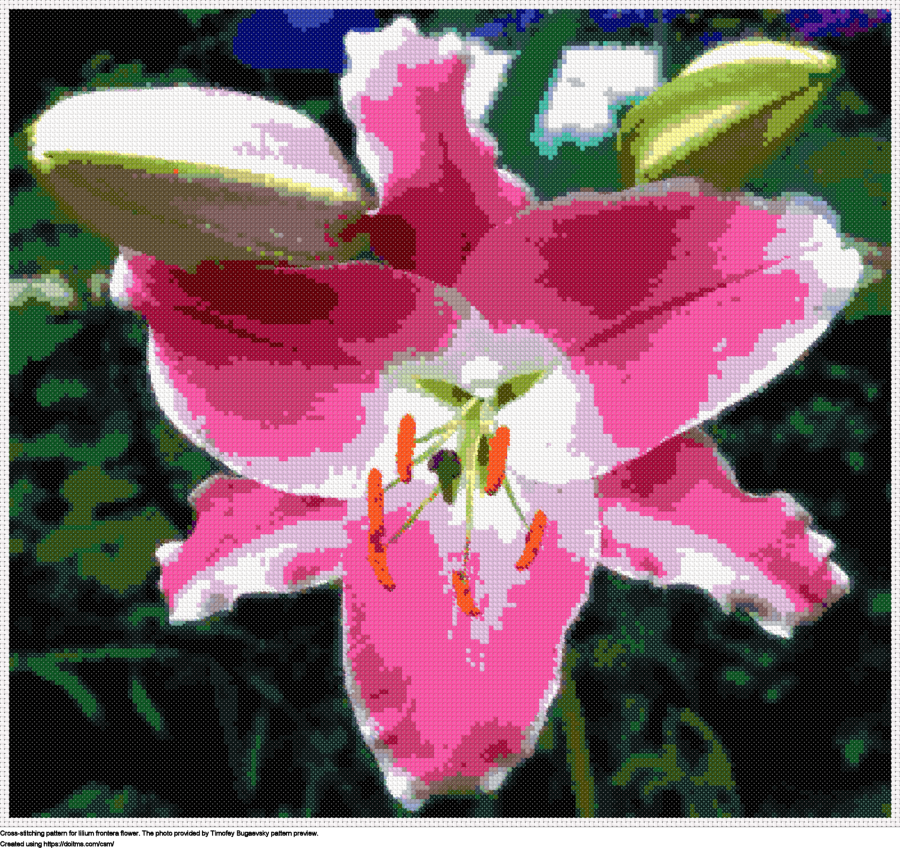 This flower is originally from the Netherlands and is known for its incredible appearance and distinguishable scent. It is one of the very few plants that can resist weather disasters and diseases as well. Further, it can reach a height up to a meter and sometimes one and a half.
Bright green leaves and beautiful pink interior petals with a white outlining, this plant grows tall before opening its buds. A go-to choice for most landscape and gardening compositions for sure.

In early August the flower begins to blossom, and the lower petals tend to curl upwards often, making the plant extremely rare but beautiful, and the scent it develops (which intensifies in the evenings) is marvelous.

Cross-stitching pattern for lilium frontera flower. The photo provided by Timofey Bugaevsky.