Nice-Looking Pink Plumeria Resting Calmly In A Branch Under A Sunny Day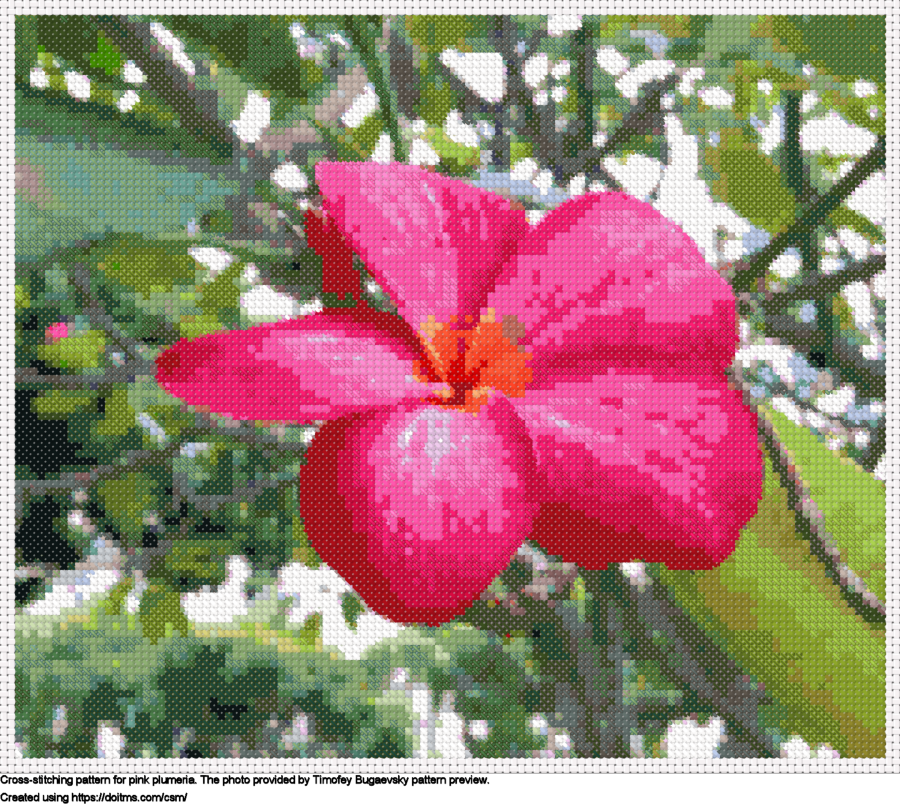 The Plumeria, commonly known as Hawaiian Frangipani or Hawaiian flower, resembles warmth and tropical vibes. Its hot pink petals are very eye-catching and spread a characteristic scent. Furthermore, the Plumeria can grow in almost any proper space so everyone can enjoy its incredible aroma regardless of their place of residence.

The plant can be put into a pot or in the ground to add a stunning pop of color to any garden or backyard, and during the winter days it can be transported indoors in a container to help her stay strong and blossom beautifully. If kept in a pot or container, it is always best to choose a bigger size thus the loser the roots the better will the plant grow. The plant is fond of well-drained soils and it is recommended to keep away from arid or very wet spots that prevent the Plumeria from growing correctly.

Cross-stitching pattern for pink plumeria. The photo provided by Timofey Bugaevsky.